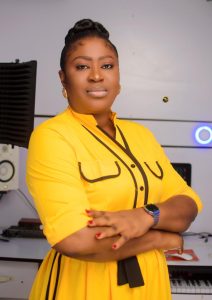 Abstract
The thrust of the paper is on challenges and prospects of women, girls, political, economic and social participation in Nigeria. There is no doubt that in most African countries, which Nigeria belongs, women's inequitable gender relations, their poverty and powerlessness in society are interconnected. Women and girls participation in political, social and economic activities has not meet up to global standard. Therefore, Nigeria must commit to eradicating gender inequalities; mainstream gender; create a standing committee for gender affairs to address these challenges. Policy-makers must work with women and girls to improve their positions and accelerate national development. A comprehensive approach must be taken to remove the social, economic and legal constraints on women and girls.
Introduction
Matters concerning women and girls participation in politics have dominated the political debate since Nigeria gained its independence in 1960 (Oyoru, 2023). Nigeria's constitution as obtainable in any democratic society in the world does not place any restriction on any candidate based on gender as the country practices universal adult suffrage where adults from eighteen years of age can vote and be voted for irrespective of gender. According to Samuel and Segun (2012) during the first republic politics in the country, less than five women were elected as lawmakers in the whole of the country and this insignificant figure failed to give Nigerian women and girls the type of representation that is needed to allow the women and girls to influence the political space like their male counterpart as this makes it difficult for them to be part of the decision-making process. Luka (2011) further corroborates that, the narrative did not change either during the second republic and third republic as only little progress was made, stressing that before 1999, the proportion of seats occupied by women never exceeded 3.1% and 5% for the national parliament and federal executive council respectively (Luka, 2011).
Oyoru (2023) equally adduced that women and girls in Nigeria and in most societies find it very difficult to take part in political activities in their countries as a result of the widespread issue of gender inequality. Globally, only an insignificant number of women and girls have ever occupied the highest positions in politics (Oyoru, 2023). Disparity in women and men representation in global politics has been the bane that the women folks have faced in the political sphere around the world. There are few opportunities for women to participate in politics in Nigeria, which has a patriarchal society (Ojo, 2013). Suleiman, Rufai and Odumu (2022) declare thus:
Nigerian women are squeezed out of electoral competition despite the numerical size they occupy in Nigeria's population. This disposition is aided by religious, cultural, biological and even cognitive dynamics. This has over the years limited their participation in electoral competition in Nigeria (p.1).
In explaining this, Conway, Steuernegel and Ahern (1993) rightly submit that this has developed social norms and role expectations that assign women to domestic life and even prescribe work roles like nursing, clerical, secretarial, or teaching for women. Looking at the past practices, this is true with all societies including the democratic ones. In contemporary times, too, it is not difficult for one to notice cozy plans by men dominated societies to allow women contest in elections and making sure they are defeated at polls.
The primary contributions of women in their households and national economies are increasingly acknowledged within Africa and by the international community mainly because of their energetic efforts to organize, articulate their concerns and make their voices heard. At both grassroots and national levels, more women's associations are taking advantage of the new political openings to assert their leadership roles (Tinuke, 2012). They are also pressing for an expansion of women's economic and social opportunities, and the advancement of women's rights. By improving their own positions, women enhance the country's broader development prospects.
However, women in Nigeria continue to face enormous obstacles. A nation's population is usually almost divided evenly between males and females except under peculiar circumstances such as war or highly selective immigration which normally affect males more than females. Nevertheless, throughout the ages, the sharing of power, wealth, influence, employment etc, between men and women has never been close to equality. Even in the most advanced countries, gender inequality in wealth distribution has remained a live issue.
Over the years, many women have faced daunting challenges of joblessness, no source of livelihood, widowhood, and single parenthood. These challenges notwithstanding, the roles played by women in national development and in all facets of human endeavours have been quite notable. Though there has been considerable progress in developing the capabilities of women, their participation in economic and political decision making remains very limited. The United Nations Development Programme (UNDP), in its 2005 Human Development Report listed some examples to show that in spite of the considerable progress in developing women's capacities, women and men still live in an unequal world. The examples include the following: poverty has a woman face, because 70 percent of the 1.3 billion people living in poverty are women: the increasing poverty among women arises from their unequal situation in the labour market, their status and power in the family etc ; women's labour force participation rose by just 4 percent in 20 years (from 36 percent in 1980 to 40 percent in 2000) ; women have relatively low access to credit from formal banking institutions because they mostly do not to have collaterals to offer; all regions record a higher rate of unemployment among women than men; among illiterate people in developing countries, the proportion of women is higher than men's; women's wages are below average.
The UNDP report adds that in 55 countries with comparable data, the average female wage is three quarters (¾) of the male wage in the non- agricultural sector. In developing countries, women still constitute less than one-seventh (1/7) of administrators and managers. Women occupy only 10 percent of parliamentary seats and only 6 percent of cabinet positions. Women development is the process whereby women develop the capacity and the ability to control and direct those things which affect them. The growing recognition of their contributions has not translated into significantly improved access to resources or increased decision-making powers. Neither has the dynamism that women display in the economic, cultural and social lives of their communities through their associations and informal networks been channelled into creating new models of participation and leadership.
Aside from the political challenges, the material conditions under which most women live and work continue to deteriorate due to economic and social decline, conflicts, and the spread of diseases. It is on this note that this paper assesses the challenges and prospects of women, girls, political, economic and social participation in Nigeria, with a view to putting forward solutions.
Picture of the Nigerian Women and Girls
Among the majority of rural and low-income urban dwellers, women and girls perform all domestic tasks, while many also farm and trade. They are responsible for the care of children, the sick and the elderly, in addition to performing essential social functions within their communities. Many rural and urban women and girls belong to women-only mutual-aid societies, benevolent groups in churches, cooperatives and market women's groups, some of which allow them to pool resources to reduce their workload and to invest in savings societies or cooperative ventures. Cooperative societies have provided women and girls access to resources. Informal rotating credit associations have been used by the estimated 55 per cent of economically active women and girls in the non-agricultural informal sector to invest in businesses and farms, home improvements and school costs for their children. Women and girls rarely have the same access to resources as men. In the past some resources were available to them. Wives in many Nigerian societies were not fully economically dependent upon their husbands. Mba (1989) affirms that women's and girls' power and spheres of influence largely disappeared under the impact of colonialism and external religions, which upset existing economic and social complementarity between the sexes. New "customary" laws on marriage created in response to men's anxieties about the independence of women transformed the previously fluid and negotiable relations between them into rigid duties and obligations of wives and women. Women and girls came to be regarded as primarily dependent on men, making it unnecessary to plan and provide for their needs; they were to work in the fields and home to produce food and other crops to support their men, who worked in visible, documented activities.
Ogbomo (2005) opines that initially women shared in the promises of independence and saw gains in their access to education, formal sector employment, health care and nutritional profiles; their life expectancy at birth rose from 37 to 50 years by the end of the 1960s. But development plans continued to be formulated and implemented without an adequate understanding of women's contributions to the economy. Women were also absent from formal positions of decision-making and power. The lives of women in Nigeria have been profoundly affected by three main developments since the onset of economic and social decline in the 1970s and 1980s. First, the Structural Adjustment Programme implemented in the country in1983 emphasized demand management and supply-oriented measures narrowly focused on export-led growth and efficiency, often to the detriment of social welfare. The programmes also introduced liberalization of trade regimes and of the financial sector, as well as privatization and reduction in the role of the state in economic life. Owing to their specific roles and positions within society, women have been among the worst affected by cuts in social sector spending, where substantial costs have been shifted from the state to the household.
Therefore, women have been forced to take on an increasing burden of unpaid work in caring for the sick, obtaining food and ensuring the survival of their families more generally. Second, there has been increased civil strife, unrests and conflicts. UNIFEM (2004) notes that most displaced persons and post-conflict returnees are usually women and children. Conflicts and civil unrests have increased violence against women and worsened the social and economic conditions under which they live. Third, there is the AIDS crisis, high and increasing rates of HIV infection and the costs in human lives. UNDP (2008) reports that just over half of the estimated 20 million cases of HIV in Africa are female. Women and girls are particularly vulnerable because of their lack of power over their sexuality and reproductive functions.
Challenges of Women and Girls Involvement in Politics in Nigeria: Statistics from the Past and Present
Momodu (2003) argues that women participation in electoral competition can only be seen in real numerical as well as qualitative representation in electoral contests. Although electoral contests are not guarantee for political power, the fact that women partake in elections as candidates will serve as corollary to access to political power. One is therefore compelled to state that women participation in electoral competition in Nigeria is dismal especially if the observation of Momodu (2003) is to be considered in analyzing the number of women registering and contesting as candidates of large political parties. In Nigeria today, many factors limit the level of women participation in electoral competition. However, most notable are: sociocultural, socioeconomic and psychological constraints. As stated earlier, sociocultural issues affect participation in electoral contests as most communities in Nigeria are still configured in the traditional patriarchal mode where men call the shot. This is due to religious as well as cultural reasons.
The two dominant religions in Nigeria all limit the roles of women in society to largely domestic affairs or at least to the instructions their husbands or guardians. However, according to Elias (2013) Islam does not entirely restrict women from aspiring to public role. Women can seek to serve society in any roles they desire except the leadership of prayer and command of the military. If this is so, then women cannot aspire or contest the office of the President of the Federal Republic as that office comes with the responsibility of the Commander-In-Chief of the Armed Forces and as such it is off limit for the Muslim woman to contest. However, women can still contest other positions that do not entail leadership of the Armed Forces such as legislative and even the office of a state governor.
In the northern Nigeria, the people psychology goes with the religious interpretation of limit of the role of women to domestic as well as other public leadership representation on issues concerning women and children. From 1999 to date, fewer women have contested for public positions in northern Nigeria. Hajiya Najaatu Mohammed led the charge by contesting Kano Central Senatorial elections against late Alhaji Kura Mohammed. The elections were overturned to favour the male candidate, Alhaji Kura Mohammed. What is instructive about this case is that it is a valid instance that conforms to the patriarchal nature of electoral contest in northern Nigeria. It also shows how establishment leaders use religion and culture to manipulate the results of electoral contests involving women to their advantage.
Further in northern Nigeria, the few women that held political appointments at national and state level also successfully contested and won elections, and in many instances defeating male candidates. These women had this edge due to their closeness to the corridors of power, their political exposure and their financial strength. In Kaduna State, former Finance Minister, Nenadi Usman, contested and won the Kaduna South Senatorial seat in 2011. In Yobe State, Hajiya Khadijah Bukar Abba Ibrahim, a commissioner in the Bukar Abba Ibrahim Administration, contested and won the House of Representatives seat in 2007. She re-contested and won in 2011, 2015 and resigned later in same year to become a minister in the President Muhammadu Buhari government. Honorable Khadijah Bukar Abba Ibrahim's success in electoral competition may not be successful due to her husband's political influence alone but her late father Waziri Ibrahim's political empire as she re-contested and defeated her stepson, whom her husband, Senator Bukar Abba Ibrahim "anointed as APC candidate" (Matazu, 2019) for the Damaturu/Gujba/Gulani/Tarmuwa Federal Constituency seat in 2018 primaries.
In 2015 in Taraba State, a woman, Senator Aisha Jummai Alhassan, for the first time contested the office of a state governor in a major electoral contest in northern Nigeria. According to News Agency of Nigeria, NAN (2015) Senator Alhassan was to contest against PDP candidate, Mr Darius Ishaku. It should be observed that given the patriarchal nature of politics in Nigeria, 'Mama Taraba' as Senator Alhassan's supporters fondly call her, may not have made it in the primaries had she not been a sitting senator and the political backing she enjoyed from party stalwarts like Alhaji Atiku Abubakar.
In southern Nigeria, electoral competition is still dominated by men although financial resources rather than patriarchy is the major variable that determines their success or otherwise in elections. Many women have won elections into legislative offices and even the executives offices as women at different times became Deputy Governor in Lagos and Ekiti States.
In national politics, a woman, Honorable Patricia Eteh, emerged as Speaker of the House of Representatives in 2007 (2007). Sarah Nnadzwa Jibril contested the 2011 PDP Presidential Primaries but lost to Goodluck Ebele Jonathan. Although Mrs. Jibril has been in politics for a long time, this author believes her 2011 contest and the emergence Honorable Eteh as Speaker was pushed as a cosmetic in order to serve western audience that democracy is becoming entrenched in Nigeria.
In summary, these factors include:
Lack of Resources: Economic, Material and Human; feminisation of poverty. Political space appears to be opened to those with strong political affiliations.
Discriminatory laws and gender blind policies.
Lack of political will: When the Yar'Adua administration came into office, it promised to give 30 percent of political appointment to women (less than the 35 percent in the National Gender Policy). But an assessment conducted by ActionAid after one year indicated that women appointment was only 11 percent. President Goodluck Jonathan increased it to 32%.
Lack of internal democracy in most of the political parties: Mrs Josephine Anenih, The Guardian Tuesday April 19, 2011 p. 12. The number of women who scaled through the party's primaries was very low compared to the number of women who aspired. Sarah Jubril had only vote at the PDP's primaries.
Popularity of the candidate and not necessarily political platform: Chris Ngige and Prof Dora Akunyili.
Patriarchy, god fatherism, male dominated party executives
Political violence, Lawlessness
Corruption: illegalities, rigging, oppression, manipulation.
Vote buying: Many women are not similarly situated economically with their male competitors. They would not be able to woe voters with money. Has implications for female aspirants without privileged background. They will be doubly disadvantaged at the party's primaries given money politics that characterize our politics.
Sexual harassment: Women from less privileged background, without any political cleavage by virtue of birth, marriage or other close relative political cleavage are worst victims.
Labelling.
Money politics, ethical issues, and innumerable social, cultural and religious factors.
Illiteracy
Timidity
Constraints to Women and Girls in Economic Life: The Nigerian Perspective
Having Right to land
The first of these challenges is access to land. Agricultural intensification, population growth and economic change have led to substantive shifts from common property systems of tenure towards more centralized resource control. In the process, women and girls and poorer people generally have lost out. Women and girls in Nigeria rarely own land and when they do; their holdings tend to be smaller and less fertile than those of men. Where land reform schemes have been introduced, they often have displaced complex systems of land use and tenure in which women and girls had certain rights in common law and local practice, if not in legislation. Arising from "Women in Development" and NGO activities, some women have been granted land to start communal gardens from which they generate income. When these gardens are visibly remunerative, women's continued access rights become vulnerable and subject to encroachment by male landowners. The low incomes and increased uncertainties and risks that women face in their production activities, compounded by the lack of access to land, is pushing many of them out of traditional agriculture.
The Labour Constraint
Labour is a challenge to the Nigeria women and girls because men have left rural economies in search of more viable livelihoods and women have lost access to male help or the money they may have previously provided. For most women to increase their yields is through even harder work, using more labour-intensive methods. Where technical innovations such as irrigation techniques have made more than one cropping season possible, increased females labour has been crucial in meeting the intensified work demands. Women have not simply accepted increasing demands on their labour time, women often have bargained with men to increase what they get in exchange for the labour they expend especially on family fields.
Credit and Other Inputs
In addition to land and labour, women and girls in Nigeria encounter challenges of access to other inputs, including credit, technology, extension services, training and marketing. Banks demand collateral in the form of landed property. In agriculture for instance most resources and technical assistance have been focused on men growing export crops, with improved seeds and tools going to larger commercial farmers, almost invariably men. Only 5 per cent of the resources provided through extension services in Nigeria are available to women, although, in some cases, particularly in food production, women handled 80 per cent of the work. Only 17 per cent of total extension agents at work in the country today are women. Food security cannot be assured without improving the situation of women producers. Women have shown themselves to be ready to take advantage of new opportunities.
If women had the same human capital endowments and used the same production factors and inputs as men, the value of their output would increase. Raising the productivity of women to the same level as that of men would increase total production significantly, eliminating a key constraint to food security. Unfortunately, some of the obstacles that women confront have been worsened by the impact of structural adjustment programmes. Greater emphasis is placed on export crops, which usually are grown by men, the domestic terms of trade, have therefore tended to shift against food production, where women predominate. Most of the women farmers do not market enough of their own produce to benefit from higher producer prices and the increased acreage devoted to export and other cash crops has increased labour demands on women.
Women's Employment
The ongoing economic crises and the gulf between job creation and the growth in the numbers of job seekers have worsened the employment situation for women and men alike. But women face greater vulnerabilities in the labour market because of their relative lack of education and training, the tendency to channel women into certain occupations, and the continuous heavy burdens of unpaid domestic work, child-bearing and child-care, which restrict the time and energy available for income-earning activities.
According to the UNDP, women are two-thirds less likely than men to get waged employment. Only 3 out of 10 women in the labour force in the country are paid employees. In 2008, the Federal Office of Statistics reported that about 5 per cent of the female labour force worked in industry, 20 per cent in services, 23 per cent in sales, and only 6 per cent in professional, technical, administrative or managerial positions. Employees in both the public and private sectors earn steady, albeit low, incomes. They also work to predictable schedules, in contrast to the self-employed, who are more insecure and who often must make substantial investments in time and energy.
Despite International Labour Organization (ILO) conventions, to which Nigeria is a signatory, there are significant income disparities, with women earning half or less of the incomes of men. Many women also do not benefit in practice from formal laws and policies guaranteeing maternity protection or equal pay for equal work. Fapohunda (2019) observes that women's formal sector participation rates dropped from 57 per cent in 1970 to 53 per cent in 1990, with 2.5 million women losing their jobs between 1985 and 1990 as part of the after effects of the Structural Adjustment Programme. Women accounted for 31 per cent of retrenched workers, although they were only 6 per cent of formal sector workers; women had predominated in the lower echelons of the social services sector, which faced the heaviest budget cuts. Many of such retrenched women relocated to the informal sector. The non-agricultural informal sector employs about 25 per cent of the female labour force, mainly in petty trading and home-based processing and manufacturing, where they have little access to official sources of credit or information.
These women workers also do not benefit from minimum wage and social security provisions and have to provide for their own health and retirement needs. With the contraction of formal sector jobs, the informal sector has become a "safe haven" for both men and women because of its low capital requirements and ease of entry. For the majority of women, participation in the informal sector is a survival strategy, although they tend to face stiff competition from new entrants, including men who have lost or cannot obtain formal sector employment. Informal sector workers have built associations to protect their interests and mobilized traditional savings and credit schemes to offer sources of capital for women.
In general, however, women's lack of access to affordable credit, information, technical advice and services prevents them from expanding their enterprises. The informal sector in which women predominate is characterized by low productivity and disguised unemployment. Providing credit, information, services and infrastructure to the informal sector would enhance its productivity, thus supporting women's efforts to maintain their families and provide services to farmers, artisans and other producers.
Prospects of Women and Girls Participation in Economic Matters in Nigeria
Women and girls provide the backbone of the rural economy in the country. About 80 per cent of the economically active female labour force is employed in agriculture and women comprise about 47 per cent of the total agricultural labour force. Food production is the major activity of rural women and their responsibilities and labour inputs often exceed those of men in most areas. Women provide much of the labour for men's cultivation of export crops, from which they derive little direct benefit. The UN Food and Agriculture Organization (FAO) (2022) notes that women's contribution to the production of food crops ranges from 30 per cent to 80 per cent in Africa with estimates for most countries tending toward the higher end of the scale. Women are responsible for 70 per cent of food production, 50 per cent of domestic food storage, 100 per cent of food processing, 50 per cent of animal husbandry and 60 per cent of agricultural marketing. Women also have taken advantage of new opportunities to produce vegetables for urban markets on fringe land using highly labour-intensive practices. In parts of Nigeria where social practices of female seclusion prevent them from working outside the home, they engage in food processing and trade with the assistance of young girls. To develop a more productive, sustainable, and equitable sectors, Nigerian women cannot be neglected.
Conclusion
Empowering women backed by public policies, for instance policies that encourage women entrepreneurship, education and protection of women from abuses in different forms in the society, forms most important part of gender equality incorporated in the SDGs. Therefore, the paper concludes that it is clear that there are interconnections between women's inequitable gender relations, and their poverty and powerlessness in society. The signing of Gender Declaration by Nigeria commits her to eradicate gender inequalities in the country; mainstream gender in all its activities; create a standing committee of ministers responsible for gender affairs; and set up focal points dealing with gender in all sectors. Policy-makers must listen to and work with women to improve their positions and thereby accelerate national development.
Way Forward
To address the challenges that women and girls in Nigeria encounter in terms of political participation, the following are remedies:
Political violence negates women's chances at the polls and in political participation.
The State should ensure full security for women and girls during election periods and end impunity.
Political Parties should commit to non-violent campaigning and desist from hate speech.
Non-violent education should be mainstreamed in all awareness raising and voter education campaigns by all players.
The State should safeguard freedom of movement, expression and assembly for all citizens especially women.
Perpetrators of political violence must be brought to justice. Nigerian women need more than economic empowerment for success at the polls. Political violence negates women's chances at the polls and in political participation.
Adequate compensation should be paid victims/their families. A situation where suspect of political violence would contest for party primaries, contest and win election and bail arranged thereafter questions the political will of government to address political violence.
The report of the 22 person panel inaugurated by President Goodluck Jonathan to look into the causes of the post election violence in 2011 should be made public and the recommendation implemented to the letter to deter future occurrence and guarantee security.
State prosecutors need to follow through on arrests and try perpetrators. Justice should not be traded on the altar of political expediency.
Government should be proactive.
Security should be beefed up in areas of possible flash points.
Training of political parties on women's political participation and their impact on democracy and good governance. The training will expose the political parties to basic principles of internal democracy, gender and democratic governance.
Inclusion of gender sensitive provisions in party's constitution and manifestoes. This will serve the purpose of mainstreaming gender into its activities.
Assessment and examination of parties primaries with a view to formulating and implementing reforms that will support a more level playing field.
Amendment of Electoral Law to encourage independent candidates.
Establishment of Women's Political Institute where parties and all female aspirants and candidates should be equipped with relevant skills that underpin the elective positions they seek.
It will further challenge them to improve their level of education and enable them cope with the challenges that they may be thrust upon them as a result of political exigency. An imperative given the competitiveness of the various elective positions as opponents could intimidate them with overwhelming credentials.
Women should be active in fighting corruption and bribery in elections. Women should be at the forefront in calling for electoral reforms to restrict the use of money in elections.
Adoption of the Recommendations of the Justice Uwais Electoral Reform Commission on representation of women and persons with disabilities on proportional representation basis with respect to selection of candidates for elective office as circumstances may permit by parties during party primaries. This will be in line with temporary special measures to accelerate equality between men and women.
Resource Mobilisation. Economic, material and human resources are key to effective performance in politics. It should be borne in mind that even if you do not engage in money politics, you need money for logistics.
Raise funds. Tips include organise courses for community- women, youth, person with disabilities and get people to pay to attend – development partners could pay
Stage plays/ dances/ other events that people pay to attend
Get your resource persons to come and participate free – they donate their fees
Approach rich people in your family and seek their support
Invite influential friends to an auction- get friends to donate
Get endorsement from your networks – church, mosque, youth etc
Get technical assistance free of charge.
Request trainers, consultants to help you with proposal writing
Build your own vanguard because all the wealth in the world does not measure up to human resource.
Relating to solving the constraints of women and girls economic participation in Nigeria, the following are helpful strategies:
Education and Training: Education for women advances their economic empowerment, and also promotes development more generally. Lack of access to formal education and training is a key barrier to women's employment and advancement in society. In Nigeria, female illiteracy rates were over 50 per cent in 2007, compared to 38 per cent for men. Literacy classes for women have limited impact but programmes linked to income generating activities have been most successful. In some areas, parents still prefer to send boys to school, seeing little need for education for girls. Again, adolescent pregnancy, early marriage and girls' greater burden of household labour are obstacles to their schooling. Girls especially in the rural areas often do not go beyond primary education, and school curricula have not been guided by this reality and their content is not geared to helping girls acquire basic life skills. Furthermore the curriculum is full of gender biases and leads girls into stereotypical "feminine" jobs in teaching, nursing and clerical work.
Health and Sanitation: Inadequate potable water, sanitation and waste disposal in urban and rural areas leave populations vulnerable to water-borne and other environmental diseases. These conditions are compounded for women by some unhelpful or even dangerous religious norms and practices centred on their reproductive and productive functions, their heavy workloads, high birth rates and socio-cultural factors that limit their dietary intake. Maternal and infant mortality remain high in the country. The Federal Ministry of Health affirms that up to 40 per cent of pregnant women in the country have no access to antenatal care, while the percentage of births attended by trained personnel has declined, though the ministry has recorded some improvements as a result of maternal and child health programmes. High infant mortality, the opposition of male partners and religious and cultural factors result in levels of contraceptive use of only around 15 per cent. The health of women and girl-children is also jeopardized by female genital mutilation (FGM). Addressing this will go a long way in making the Nigerian women and girls contribute to the economic life of the country.
Equality of Responsibility: An important issue is equality of responsibility between men and women for gender equality to become a reality. In order for more women to reach the same high positions as men in various fields, more focused education and socialization are needed for better burden-sharing and a fairer division of labour between the sexes in the home and society. Not only should governments' macroeconomic policies incorporate gender perspectives in their design, they also need to take into account intra-household differences in resource use and control, recognizing that improvements in women's incomes promote equity as well as child welfare.
Access to Resources: As regards access to resources, governments and local authorities must demonstrate commitment to removing legal impediments and socio-cultural obstacles against women, especially in the rural areas where the majority of women live and are economically active. The constraints on women's access to land, credit, extension services, inputs and new technologies must be removed, and opportunities should be created for their enterprise. Measures to improve women's access through institutional reforms must be pursued and monitored for effectiveness. Governments must build partnerships with the emerging associations of women to create an enabling policy environment which should include making credit available to women at affordable rates, with the private sector assisting government efforts to get credit to women.
Labour Time: In addition, there is the need to reduce labour time. Appropriate technologies for household chores, food processing, preservation and storage are needed, as are farm tools that are appropriate for women. The increased provision of potable water and cheap and reliable energy sources are also needed to reduce the long hours that women work and to remove the drudgery from their lives.
Leadership and Organization: Women's leadership skills in their communities, groups and associations need to be harnessed and formalized to give them political and decision-making power. Women's commitment to their households, local and national food security, local production and the environment should be reflected in equitable representation on all bodies that make decisions in these areas, as well as in broader economic programs that affect women's lives. Implementation mechanisms need to harness women's own energies, through their associations. Technical units in government departments and ministries should be established, along with data banks and resource centers at local and national levels to support actions on behalf of women and they should be adequately funded and staffed.
References
Oyoru, R. A (2023). Women participation in Nigerian politics: challenges and prospects to          Nigerian democracy. International Journal of Humanity Studies, 6(2), 301-314.
Luka, R. C. (2011). Women and political participation in Nigeria: The imperatives of             empowerment. Journal of Social Sciences and Public Policy, 3, 24-37.
Tinuke, F. M (2012). Gender and development: challenges to women involvement in            Nigeria's development. International Journal of Academic Research in Business and Social Sciences, 2(6), 14-28.
Mba, N. (1989). Women and politics in colonial Nigeria. Paper presented at the Symposium       on the Impact of Colonialism on Women in Nigeria Women's Research     Documentation Centre, Institute of African Studies, University of Ibadan Oct. 16 –           18.
Samuel, O., & Segun, J. (2012). Gender relations in Nigeria's democratic governance.     Journal of Politics and Governance, 1(2/3), 4-15.
Ojo, J. S. (2013). An assessment of gender inequality in democratic politics in the fourth   republic in Nigeria (1999-2003). International NGO Journal, 8(7), 138-145.
Suleiman, M. R., Rufai, K. A. & Odumu, A. S. (2022). Challenges and prospects of women    political participation in Nigeria. Zamfara Journal of Politics and Development, 2(2),     1-6.
United Nations Development Programme UNDP (2008). World Bank Report, Human           Development Report. Any society committed to improving the lives of its people must            also be committed to fully equal right for all. Washington D.C.
UNIFEM (2004). The Decade of review of The Implementation of Beijing Platform for Action     (Beijing + 10) British Council/Nigeria NGO Report 2004.
Ogbomo, O. W. (2005). Women, Power and Society in Pre-Colonial Africa, in S.A. Ajayi   (ed.), African Culture and Civilization, Ibadan, Atlantis Books, 2005, p. 361.
Conway, M., Steuernegel, G. A. and Ahern, D. W. (1993). Women and Political          Participation. Washington DC: CQ Press.
Matazu, H. K. "REPS: Khadijah Bukar defeats son-in-law in Yobe" Daily Trust, October 4,         2018. Found at: www.dailytrust.com.
Momodu, R. (2003). Intricacies of Women Participation in Party Politics. In Akiyode-Afolabi    A. and Arogundade, L. (eds) Gender Audit-2003 Elections and Issues in Women          Political Participation in Nigeria. Lagos: WARDC, pp. 37-62.
Elias, A. A. (2013). Can women be leaders in Islam? found at: http://abuaminaelias.com.