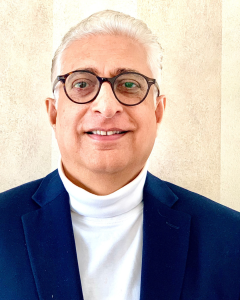 Abstract
This paper details the practical ways African women entrepreneurs access funding and support, underpinned by data that demonstrate the high ROI and success rates of women-led enterprises. It highlights the role of private-sector collaboration, international partnerships, and community engagement. The text outlines how governments, businesses, and donors need to work together by examining venture capital, crowdfunding, and targeted sponsorships. Emphasis is placed on support networks like women entrepreneur networks, partnerships with global organizations, and local community involvement for sustainable growth. This streamlined approach offers a clear roadmap for enhancing women's entrepreneurial success in Africa, demonstrating real-world strategies rather than theoretical concepts.
The Context of Women Entrepreneurship in Africa
In my years of experience working in Africa and Asia, I've observed that discussions about women entrepreneurship often tilt toward the obstacles faced. While these challenges are real, it's equally essential to recognize the positive strides women are making in the business landscape. This dual perspective helps me approach the glass as both half full and half empty. Data from esteemed organizations like the African Development Bank and OECD backs this optimism, revealing that Africa leads the world in women entrepreneurship. Specifically, women comprise 25.9% of all entrepreneurs in sub-Saharan Africa and 40% of the agricultural workforce. This isn't just a recent trend; since 2010, women's participation in various sectors has notably increased. These key statistics don't just highlight the essential roles women occupy—they make a compelling case for targeted investments in women-led initiatives, something I've been advocating for in my various roles – as a GIZ, Swiss, UN staff and then as a World Bank employee and now in my consultancy roles.
Bridging the Financial Access Gap for African Women Entrepreneurs: Future Potential
In Africa, women entrepreneurs face a substantial credit gap estimated at $42 billion. This staggering amount spotlights the shortcomings in traditional credit markets, which include high interest rates, rigid collateral requirements, low financial literacy, risk aversion, and gender biases. These constraints are particularly detrimental in sectors like agriculture and fashion, where women have a high impact. Consequently, there is a critical need for alternative financing models to bridge this gap.
Challenges to Overcome
Limited Access to Traditional and ESG Financing: Traditional finance often has rigid requirements and gender-based discrimination. Despite the rise of ESG financing, women remain underrepresented in these funding avenues.
Digital Divide and Underrepresentation in Tech: While technology presents new opportunities, women entrepreneurs still face barriers, including a digital divide and being overlooked in STEM fields.
Market and Global Value Chain Obstacles: Unfavorable market conditions and complex global value chains make it challenging for women entrepreneurs to scale their businesses.
Persistent Gender Biases and Stereotypes: Deep-rooted norms and cultural expectations continue to deter women from entering specific sectors, even as new avenues like remote work emerge.
Sparse Presence in High-Growth and Technology-Centric Industries: Women are often not effectively leveraged in sectors like technology and healthcare, despite the landscape changing rapidly.
Impact of COVID-19: The pandemic has accelerated digital adoption but has also intensified existing inequalities, disproportionately affecting women entrepreneurs.
Involvement in Low-profit Sectors and Regulatory Constraints: Women predominate in sectors with limited growth trajectories and often face regulatory environments that are not designed with their needs in mind, such as regulatory sandboxes.
Emerging Trends in Women Entrepreneurship in Africa
The entrepreneurial landscape for African women is marked by evolving trends characterized by both opportunities and challenges. A more diverse financial ecosystem is emerging to benefit women. Key drivers include grants, blended finance, corporate sponsorships, targeted government interventions, venture capital, and microfinance.
International Support: Organizations like We-Fi, AWDF, and UN Women Fund are extending significant resources.
Corporate and Private Sector Engagement: Major corporations like Goldman Sachs and Alitheia IDF Fund provide unprecedented support.
Government Participation: National initiatives like South Africa's Isivande Women's Fund show the level of governmental commitment.
Community-Driven Initiatives: Crowdfunding platforms like Kiva and corporate programs like Shea Moisture's Community Commerce offer valuable grassroots support.
Current Scenario: Innovating Funding Models for Women Entrepreneurs in Africa
With the upward trend of women entrepreneurship, there is a compelling need for innovative funding models. These range from venture capital to crowdfunding, donor-led initiatives, sponsorships, strategic partnerships, and specialized women-focused incubators and accelerators. A robust governmental endorsement can provide the necessary legislative support and encourage participation across various sectors.
Approaches and Support Mechanisms
Venture Capital and Private Equity
Companies founded by women offer a 35% higher ROI, according to Boston Consulting Group. Venture capital firms have an opportunity to tap into this potential by collaborating to create specialized funds for women entrepreneurs. These funds should be complemented by mentorship programs and resources that help women entrepreneurs build robust, scalable businesses.
Crowdfunding and Innovation Funds
Women-led crowdfunding campaigns experience a 32% success rate, outperforming their male counterparts. This untapped potential can be capitalized on by crowdfunding platforms, who can partner with agencies to create campaigns focused on driving innovation in sectors where women entrepreneurs are active, such as healthcare, agribusiness, and technology.
Grants and Donor-led Support
A dollar invested in women-led enterprises yields a return of $2-$3, as per McKinsey reports. Agencies can play a pivotal role in leveraging this ROI by serving as a bridge between private donors, philanthropic foundations, and governmental bodies, thus ensuring more targeted, non-repayable funding for women entrepreneurs.
Sponsorships and Strategic Partnerships
 79% of successful women entrepreneurs attribute their ascent to early mentorship relationships, as per a KPMG study. Establishing strategic partnerships with private-sector entities can provide a multifaceted support system, comprising financial backing, technical expertise, and valuable mentorship programs.
Creating a New Funding Ecosystem
An efficient financial landscape integrates various elements such as venture capital, crowdfunding, and public-private partnerships. Constructing robust policy frameworks and legal support systems can bolster these financial mechanisms, thus creating an environment conducive to the success of women entrepreneurs.
Women-Led Incubators and Accelerators
Startups incubated in women-centric environments exhibit a 20% higher survival rate than the industry average, according to a Harvard Business Review study. This calls for a joint effort from governments, private sectors, and international bodies to establish and support such specialized incubators and accelerators, replete with mentorship, funding, and resource allocation.
Conclusion: Fostering Innovative and Collaborative Funding for African Women Entrepreneurs
Leveraging Private Capital
Engagement with private investors is more than a financial transaction; it's a catalyst for innovation, market penetration, and scalability.
Example: Goldman Sachs' 10,000 Women initiative invested in women entrepreneurs across multiple African countries, leading to an average revenue growth of 92% among the participating businesses within 18 months.
Strategic Allocation of Grants and Sponsorships
An innovation-centric approach in allocating resources can bring about disruptive changes in sectors where women entrepreneurs are active.
The African Women's Development Fund (AWDF) offers thematic grants, particularly focusing on women in agriculture and agribusiness. A study showed that 70% of AWDF-funded projects introduced innovations in sustainable farming and market access.
Embracing Innovative Funding Mechanisms
Crowdfunding, innovation funds, and specialized incubators serve as resilient alternative financing channels.
Kiva's crowdfunding model has financed over 14,000 women-led businesses in Africa. Their data shows that the loan repayment rate is 97%, indicating trust and efficacy.
Beyond Funding: The Importance of Strategic Engagement
Financial backing alone is not enough; effective mentorship, networking opportunities, and policy advocacy play critical roles.
The Anzisha Prize, backed by the Mastercard Foundation, provides capital and engages its entrepreneurs in a robust mentoring program. As a result, 80% of its beneficiaries have either scaled their operations or diversified.
Aligning for Impact and Sustainability
A multi-stakeholder approach involving various funding channels ensures a sustainable and transformative impact on entrepreneurship.
The Isivande Women's Fund in South Africa has successfully adopted a multi-stakeholder approach involving the government, local financial institutions, and NGOs. It led to a 30% increase in job creation by women-led enterprises over a 3-year period.
An Actionable Path Forward
The trajectory for women entrepreneurship in Africa calls for a dynamic and agile strategy based on innovation, private-sector alignment, and diverse financial mechanisms, all geared towards sustainable growth and development.
Nigeria's Women in Business (WinBiz) program combines public and private funds to deliver a comprehensive entrepreneurial ecosystem. The program has facilitated over $50 million in investments and boasts a 35% increase in revenue for participating businesses.
References:
African Development Bank. (2019). Empowering African Women: An Agenda for Action.
(2018). Women Entrepreneurship in Africa.
We-Fi Annual Report. (2021). Women Entrepreneurs Finance Initiative.
Goldman Sachs. (2020). Womenomics Report.
Boston Consulting Group. (2018). Why Women-Owned Startups Are a Better Bet.
(2017). Women Unbound: Unleashing Female Entrepreneurial Potential.
(2019). The Power of Parity: Advancing Women's Equality.
(2020). Women's Entrepreneurship Report.
Harvard Business Review. (2021). The Unique Value of Female-Led Startups.
(2020). Gender Equality, Poverty Reduction, and Inclusive Growth.
World Bank. (2019). Profiting from Parity: Unlocking the Potential of Women's Businesses in Africa.
World Bank. (2020). Women Entrepreneurs: Resilient, Agile, and Dynamic in the Face of COVID-19.
(2020). The Mobile Gender Gap Report 2020.
African Development Bank. (2017). Fashionomics Africa.
Owutuamor, Zechariahs Benapugha, and Inibehe George Ukpong. "Comparative analysis of income differentials between men and women in urban and rural households in bayelsa state, nigeria." 2021,