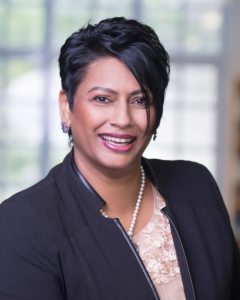 Abstract 
The correlation between mental health and economic development is vital.  The SME sector is the driving force of the African economy.  Research conducted with women entrepreneurs in 2021 indicates that one in five women have reported experiencing mental health disorders compared to one in eight men (London Business School Entrepreneurship Community, 2021).  Multiple challenges experienced by women entrepreneurs, compounded by the impact of the COVID-19 pandemic on the global economy, impact on mental wellness.  This paper explores the context of mental wellness and entrepreneurship with a focus on women entrepreneurs, understanding what is meant by 'mental wellness', the factors linked to mental wellness issues as experienced by women entrepreneurs,  the mitigating factors linked to entrepreneurs mental health, identifying the support/actions required by, and for these key economic drivers of the global economy.
Key Words:  Women Entrepreneurs; Mental health; Challenges faced by women; Support/Actions; African economy.
AUTHORED BY:  VANI MOODLEY
CHIEF EXECUTIVE –  VANI MOODLEY & ASSOCIATES (PTY) LTD
GLOBAL ENTREPRENEURSHIP, LEADERSHIP, MANAGEMENT AND MENTAL WELLNESS TRAINING, COACHING AND DEVELOPMENT SPECIALISTS
1.1 Introduction
According to the African Development Bank, the world's highest percentage of women entrepreneurs are from sub-Saharan Africa, with 25.9% of women starting or managing a business.  Women from sub-Saharan Africa in the year 2018  held central leadership roles in the economy, with 24.3% holding board seats in African Companies and representing 24.5 % of board chairs compared with 27 % on corporate boards worldwide.
Dr Freeman, a psychiatrist, psychologist and serial entrepreneur based in San Francisco, indicates that entrepreneurs are predisposed to mental wellness issues.  He elaborates that the mental health profile for entrepreneurs shares common characteristics when mental illness manifests itself and can be linked to entrepreneurial competencies like creativity, motivation, risk-taking, energy levels and extroversion.  His research findings indicate that 49 % of entrepreneurs experience mental health conditions (Bregman, 2019).  Compared to employees, he found that entrepreneurs were two times more likely to suffer from depression, six times more likely to have Attention Deficit/Hyperactivity Disorder (ADHD) and ten times more likely to have bipolar disorder.  In addition, he found that entrepreneurs are three times more likely to deal with substance abuse and twice as likely to suffer from suicidal thoughts.
In addition, the London School of Business and FLIK (Female Laboratory of Innovative Knowledge) espouse that the additional range of challenges women entrepreneurs face, exacerbated by the COVID 19 pandemic, predisposes them to mental wellness issues (Mandel, 2021).
The World Economic Forum (WEF, 2023) reported that small and medium-sized businesses (SMEs) are the driving force of Africa's economy, with the sector "responsible for more than 80% of the continent's employment and 50% of the Gross Domestic Product".  These statistics are impressive.  Despite the various challenges experienced by entrepreneurs on the continent, from access to finance, the high cost of capital, high levels of competition, sourcing of materials and many others, the SME sector makes a significant contribution to the African economy.  Research into challenges women entrepreneurs face (Mandel, 2021) includes but is not limited to gender-discriminatory cultural norms, balancing multiple roles, gender relationships in the household and in business, and access to finance.
The research cited indicates that the SME sector is the driving force of Africa's economy. However, entrepreneurs are predisposed to mental illness, especially women (one in five women compared to one in eight men). Women-owned enterprises and the number of women on boards in the African continent are significantly higher compared to other parts of the world. Therefore, It is essential to draw attention to and explore the mitigating factors and preventative measures that women can use to effectively manage their mental wellness.
1.2. Understanding mental wellness
The World Health Organisation (2022) defines mental health as "a state of mental well-being that enables people to cope with the stresses of life, realize their abilities, learn well and work well, and contribute to their community." Mental health is considered an essential part of overall health and well-being that facilitates decision-making and relationship-building and is essential for personal, community and socio-economic development.
Since entrepreneurs are the most significant employment creators on the African continent, they are instrumental in restoring economies after recessions, innovating and facilitating prosperity.  With developments in artificial intelligence, automation, robotics and tel-migration, jobs are at risk, with unemployment imminent (Hays, 2019).  Entrepreneurship will be the critical solution.
Entrepreneurs' cognitive behavioural strengths and vulnerabilities must be clearly understood to encourage them to seek support and provide resources to maintain significant economic growth on the African continent.
1.3 Factors linked to mental wellness issues experienced by women entrepreneurs
In the absence of available research on this subject for the African Continent,  results of the FLIK study (Mandel, 2021) citing critical factors linked to the mental wellness of women entrepreneurs globally can be used for reflection:
Of the one hundred and thirty women founders surveyed globally, 95.2 % indicated that they experienced anxiety whilst sourcing seed funding.
Cultural belief systems, family, extended family responsibilities and norms limit the growth potential of women entrepreneurs. Gender relationships can be compromised if the woman is the higher income earner.
The high rate of domestic violence and abuse can challenge a person's mental wellness.
The absence of work-life balance and its impact on women entrepreneurs, resulting in an unsustainable lifestyle of anxiety and burnout.
Cashflow and cashflow management is cited as a consistent stressor by 71.4 % of founders of African descent.
Limited access to funding is exacerbated by the fact that venture capitalists are predominantly men. Men, according to the study, reportedly prefer to invest in business enterprises owned by men.
The impact of imposter syndrome is the persistent inability to believe that one's success is deserved or has been legitimately achieved. Imposter syndrome can lead to an increased risk of anxiety.
On the African continent, persons with symptoms or signs of mental illness or concerns prefer to seek the guidance of traditional healers, believing that they may be bewitched (Kpanake, 2018). Traditional healers are more accessible due to the cost.
1.4  Mitigating Entrepreneurs mental health
Limited awareness and education on mental health leads society to invent false explanations for a hyperactive person or one with a mental health condition.   Most mental wellness issues manifest as physical ailments, often due to the stigma attached to mental illness (Kpanake, 2018).  Dr Freeman (Hays, 2019) suggests that destigmatising the mental health differences of entrepreneurs will eliminate the fear factor and facilitate access to support.
Kpanake (2018) concluded that influencing cultural norms to seek clinical support in addition to that of the traditional healer must be explored.
The world, particularly Africa, has a long way to go in changing social and public policy to facilitate the implementation of critical solutions and unleash potential entrepreneurial energy on the content.  The places and countries with the highest birth rate of new sustainable enterprises are those with the most tolerant social and economic policies.  Engaging government policymakers and stakeholders in the 'innovation ecosystems' is essential to influencing policy (Hays, 2019).
The World Health Organisation accedes that physical fitness/activity, healthy eating, mindfulness breathing techniques, mindfulness meditation, relaxation and sufficient sleep are integral to coping with daily stressors and vicissitudes.
According to Dr Freeman (Hays, 2019): 'We all need help.  We all need to check in, talk to a mental health professional and ask for guidance on mental wellness and performance'.
1.5. Conclusion
Despite the increased knowledge of mental health issues, little is known about mental illness on the broader African continent.  The stigmatisation of mental health issues and inadequate mental health services have led to underreporting and underdiagnosing of mental illness (Ngcobo & Pillay, 2008).  The question begs, are we close to solving mental health issues for entrepreneurs, particularly women?  Whilst some solutions are known, many hypotheses are still to be tested (Hays, 2019).  Facilitating a consistent culture of self-care and mental health awareness is a journey that all stakeholders can prioritise.
Reference
Bregman, M. (2019, April 9). The Relationship Between Entrepreneurship, Business and Mental Health. Available @ https://scholarcommons.scu.edu/cgi/viewcontent.cgi?article=1036&context=engl_176
Hays, S. (2019, August 1). Dr. Michael Freeman On Entrepreneur Mental Health.  Available @
https://www.whatif.vc/insights/dr-michael-freeman-on-entrepreneur-mental-health
Kpanake, L. (2018) Cultural concepts of the person and mental health in Africa. Available @
https://www.sfu.ac.at/wp-content/uploads/PTW-GSG-Kpanake_cultural-concepts-african-healer.pdf
Mandel, C. (2021, August 30). High rate of mental health conditions in women entrepreneurs "alarming," reports FLIK study. Available @ https://betakit.com/high-rate-of-mental-health-conditions-in-women-entrepreneurs-alarming-reports-flik-study/
Ngcobo, M; Pillay, B.J. (2008, November).  Depression in African women presenting for psychological services at a general hospital.  Available @ https://www.sfu.ac.at/wp-content/uploads/PTW-GSG-Kpanake_cultural-concepts-african-healer.pdf
Were, A. (2022, October 4).  How women stabilize and grow economies in Africa: OECD Development Matters.  Available @
https://oecd-development-matters.org/2022/10/04/how-women-stabilise-and-grow-economies-in-africa/
World Economic Forum Report (2023, June 26). Data Unleashed: Empowering Small and Medium Enterprises (SMEs) for Innovation and Success. Available @ https://www.weforum.org/whitepapers/data-unleashed-empowering-small-and-medium-enterprises-smes-for-innovation-and-success/
World Health Organisation (2022, June 17).  Available @ https://www.who.int/news-room/fact-sheets/detail/mental-health-strengthening-our-response