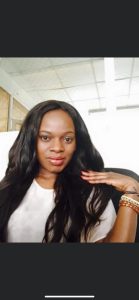 According to the Wikipedia, a widow is a person whose spouse has died and has usually not remarried while widowhood is the state of been a widow. It is approximated that 258 million widows exist globally with about 585 million children. In Africa however, one in 10 African women above the age of 14 is said to be widowed. Rwanda is also said to have the highest number of widows in the African Continent.
The United Nations has since 2011 set aside 23rd of June every year to be observed as International Widow's Day for the purpose of addressing the poverty and injustice that millions of widows and their respective dependents suffer across the world. For this reason, on this day, awareness and advocacy are usually carried out to promote the plights and interest of widows all over the world.
The western world, for instance, has put together a number of measures to cushion the negative effects of widowhood practices since 19th century. These include pension scheme, widow's benefit as well as other support. In Africa however, widows are made to undergo unhealthy and very painful practices often connected to culture, tradition, religion and other constitutional arrangement. All of which are additional challenges alongside coping with the pain of losing their husbands.
A review by the United Nation's research sourced from (http://www.unwomen.org) reveals that widows across the world usually face economic insecurity, discrimination, stigmatization and harmful traditional practices. In Africa, the situation is worst with varying degrees of physical hardship, deprivation, and ritual contamination, socio-economic and psychological trauma.
Relatedly, widows in Africa are made to pass through activities like shaving of hair on the head, drinking of remains of water used to wash the husband's corpse, mourn her husband for longer period of time (three to 12 months) depending on the ethnic group, religion or tradition.
More so, Dr Jumai Ahmadu's Rise from the Ashes (2023: 20) a woman has few rights within her home and family even though it may be her sole world and environment. All over the country, a woman is considered to have no legal right to own children, all properties of the home are considered to belong to the man, even if bought by the woman.
Similarly, women in most cases especially those without a male child are denied the right to inherit land or other properties of their late husband. Some widows even face eviction from their husband's home and any other property jointly owned by the window and her late husband. This deplorable situation widows across the African continent experience has continued to be a source of concern for institutions, individuals, government and non-governmental organizations in Africa and around the world.
Expectedly, the show of concern for the detestable conditions widows are subjected to has given birth to a number of measures to checkmate the problem. These actions are in the form of advocacy, researches, sensitization, amendment of existing laws and legislations. For example, on March 18, 2001, the Enugu State House of Assembly in south-eastern Nigeria enacted a law that makes it unlawful to maltreat or go against rights of widows or widowers in Enugu State. This development is motivated by the sufferings widows go through in that part of Nigeria.
Additionally, the economic and social implications of the above mentioned severe, harsh and barbaric treatment of widows can also be a good reason to spur actions that seek to better the affairs of the widows across the Africa continent. At this point, it is important to explore some of the ways of providing immunity for widows in the Africa continent against all the above listed challenges of widows in Africa.
In a bid to explore all available measures that will provide the anticipated solution to most of the aforementioned challenges facing widows in Africa, it is important to examine existing propositions on the subject matter with a view to aligning it with our own individual and collective initiatives, and also in line with the Africa women conference's goal of exploring feasible solutions to problems bedeviling women in the entire African continent.
According to the United Nations women website sourced from (https://www.unwomen.org), the following propositions were made as regards finding a lasting remedy to widow's problems in Africa.
Adopting social and economic reforms to improve widows' access to inheritance, land pensions and other social protections.
Ending discriminatory laws and patriarchal systems that have long disadvantaged women. Women cannot inherit equally as men in 36 countries, cannot be head of households or families in 31 countries and cannot have a job or pursue a profession in 17 countries. Such discriminatory laws rob widows of property, shelter, income, social benefits and opportunity.
Empowering widows to support themselves and their families and (to) live with dignity by ensuring access to education and training opportunities, decent work and equal pay, and by reversing social stigmas that exclude, discriminate or lead to harmful and violent practices against widows.
Collecting gender data, that is, better quality demographic information, broken down by age and gender, to ensure that widows are counted and supported, now and in the future.
Supporting international efforts and advocacy to uphold and expand the rights of widows, as enshrined in international laws and conventions.
On International Widows' Day, and to learn and share stories and experience of widows and support their rights.
In conclusion, whatever path we choose towards putting an end to the problems of widows in the African continent via our relevant individual and collective propositions, we should bear in mind that application of our proposed solutions will have one or more challenges that differ from one African country to the other. We must therefore endeavor to persistently explore creative ways of tailoring the solutions to suit widows' problem in the African continent. While it will be difficult to amend how certain religion (Islam & Christianity) or culture treats widows in Africa, the victims of such widowhood maltreatment can be absorbed into established systems designed to improve their socio-economic well-being occasioned by widowhood in the respective African countries.